AL-ISLAAH PUBLICATIONS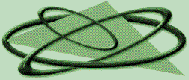 Miscellaneous Facts About the Quraan

______________________________________________________

MISCELLANEOUS FACTS ABOUT THE QUR'AAN

THE QURAAN CONSISTS OF THIRTY (30) JUZ (PARAS) ONLY.
THE QURAAN CONTAINS 114 SURAHS.
THE QURAAN COMPRISES 6 666 AAYAAT.
THE QURAAN IS DIVIDED INTO 540 RUKUS.
THE QURAAN IS THE ONLY DIVINE REVEALED BOOK THAT IS STILL IN IT'S ORIGINAL,
PRISTINE & UNADULTERATED FORM.
ALLAH TA'ALA HAS PERSONALLY TAKEN THE RESPONSIBILITY OF SAFEGUARDING THE
GLORIOUS QURAAN.
THE QUR'AAN WAS FIRST REVEALED FROM THE LOWHE- MAHFOOZ (THE PRESERVED
SLATE IN THE HEAVENS) TO THE FIRST SKY ON THE NIGHT OF POWER (LAYLATUL-QADR),
IN THE BLESSED MONTH OF RAMADHAAN.
THE' QUR'AAN WAS REVEALED TO RASULLULLAAH(sallaahu alaiyhi wassallam) OVER A
PERIOD OF APPROXIMATELY 23 YEARS.
THE QUR'AAN IS THE DIRECT SPEECH OF ALLAAH TA'ALA.
THE VERY FIRST VERSES WERE REVEALED IN THE CAVE OF HIRA. ON THIS OCCASION THE
FIRST FIVE VERSES OF SURATUL 'ALAQ WERE REVEALED.
THE QURAAN WAS COMPILED INTO A BOOK FORM DURING THE- KHILAAFAT OF SAYYIDINA
ABU BAKR(R.A.) ON THE ADVICE OF SAYYIDINA UMAR(R.A.).
THE ARDUOUS TASK OF COMPILATION WAS ENTRUSTED TO SAYYIDINA ZAID BIN
THAABIT(R.A.)
THE QUR'AAN IS THE GREATEST MIRACLE OF RASULULLAAH (sallaahu alaiyhi wasallam)
AND THE ONLY DIVINE BOOK THAT IS MEMORISED AND PRESERVED IN THE HEARTS OF
MILLIONS OF MUSLIMS.
TILAAWAT (RECITATION) OF THE QUR'AAN WILL ONLY BE VALID IF THERE IS TONGUE AND LIP
MOVEMENT. MERELY 'READING IN THE MIND' IS NOT ACCEPTABLE.
THE PROMISED TENFOLD THAWAAB (REWARD) FOR EVERY LETTER OF THE QUR'AAN
CAN ONLY BE DERIVED IF THE QUR'AAN IS RECITED IN ARABIC, WITH OR WITHOUT
UNDERSTANDING.
(NURUL HUDA,ACTONVILLE,GAUTENG - SOUTH AFRICA)