AL-ISLAAH PUBLICATIONS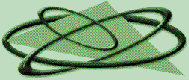 Photograph: Israeli Soldiers storming Masjidul-Aqsa

__________________________________________________

Photograph: Israeli Soldiers storming Masjidul-Aqsa

PHOTOGRAPH OF ISRAELI SOLDIERS INTRUDING INTO
MASJIDUL-AQSA- July / August 2001.
The following shocking photo shows Israeli soldiers walking around with boots on the carpeting inside Masjid al-Aqsa.
This photo was originally distributed by the Associated Press but has been suppressed and cannot be found on either Yahoo or Excite AP photo searches. The only photos to be found from the Associated Press show views outside the masjid in the compound area.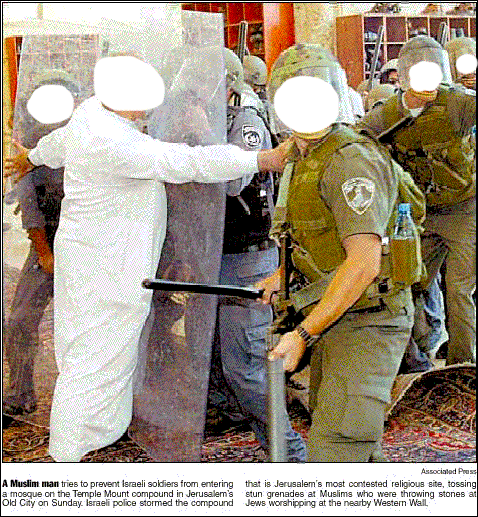 Please do lend our support to Masjidul Aqsa - our 3rd Haram in Islam & to our brothers and sisters in Palestine.

__________________________________________________